Regrets, regrets – who doesn't have any? Maybe some people don't. I call them  the lucky ones, but most of us do regret this or that. The worst kind of course is the self-made kind – the kind we could have avoided.
Well, let me tell you about the time I really screwed up. I missed something I can never get back and the worst is, it was my doing. Mine alone. I say  it was my doing because I when first heard of it I was all fired up to follow my desires and enthusiasm, but then the little devil in my mind (we all of one of those) started talking to me and said:
it is not a reasonable thing to do (being too reasonable can spoil a lot of fun)
the time for preparation is too short (I had a week – it would have been enough)
maybe you won't  get a ticket (I could have gotten one through a friend)
will all that money be worth it (I wanted nothing more than to be there)
what will your family and friends say (what can they say – it's my time, my money, and they are not me)
Yes, the little devil in my head had won. He had talked me out of going to Cairo to listen to YANNI's concerts which was performed in front of the Pyramids last November.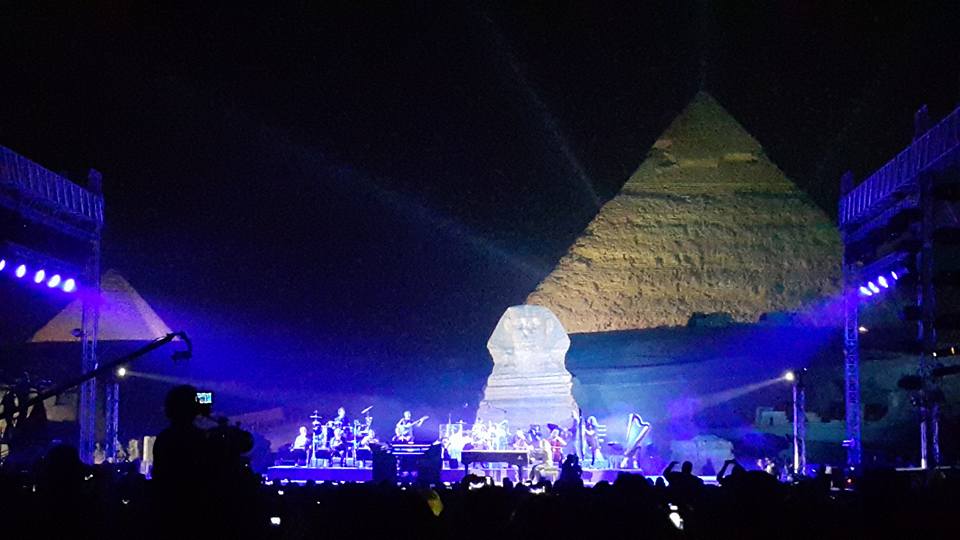 Instead here I was sitting in Morristown, New Jersey  last week, listening to YANNI  in a small, rather stuffy theater. His music was beautiful as always, but  all I could think of was where are the pyramids? How could I have missed a magical moment under a star lit sky, listening to YANNI's music and seeing the pyramids in the background?
The little devil has had a lot of trouble with me since then and the minute he starts to moves around in my mind, my new protection, my buzzword, stops him in his tracks – what is my buzzword?  Morristown!
During his concert YANNI shared a story about his father and the advice he had given him during their walks in the Greek mountains when he a child. He had told him:
"Never forget today is today. The future will also be today, and tomorrow will be today, and if you don't know how to live today, you have never lived!"
Maybe it will help you to find a buzzword too?
And never forget – a smile changes everything!
Brigitte